On their self-titled debut album, released in 1969, Ian Hunter's voice resembles Dylan's so much that it becomes absurd. In the same year, John and Beverley Martyn made Stormbringer! in Woodstock. Two of his tracks featured the group's Levon Helm on drums. Dylan was a few steps away.
Despite the musical differences between the Martyns and Mott, Dylan's intimacies – whether implied or overt – were emblematic of 1969's evolution into a new franchise in rock. The group Stevens led were stripped down and had no time for musical frills. Listening to The Band's roots, John and Beverley Martyn also researched the franchise, but with less force.
Mott the Hoople are the subjects of Mental Train: The Island Years 1969-1971, a neat new six-disc box set featuring material they recorded for Island before appearing on CBS in 1972 with "All the Young Dudes". The smooth, pre-glam, pre-David Bowie Mott then. The One to Four discs are dedicated to the four albums Mott the hoop (originally published November 1969), Crazy shadows (September 1970), Wildlife (March 1971) and Brain capers (December 1971). Each one is completed by a multitude of bonus tracks, most of them unreleased. Disc Five, titled The ballads of Mott The Hoople, mixes demos, rare tracks, BBC sessions and some live recordings. Disc 6, It's live and live only brings together two live shows: Croydon's Fairfield Hall on September 13, 1970 and a BBC concert on December 30, 1971. The book contains a fine essay by Kris Needs, former secretary of the Mott fan club, publisher of Zigzag magazine from 1977 and, now, the compiler of the set.
John & Beverley Martyn reissues are no frills, vinyl only editions of Stormbringer! (February 1970) and its follow-up, the British recording The road to ruin (November 1970). These, the only albums they've recorded together, followed John Martyn's first two: the great October 1967 album. Conversation in London and December 1968 less convincing the goblet, each of which was on the island. It's hard to see Stormbringer! and The road to ruin like real duo albums, as the duo sings their own compositions despite their instrumental contribution and with supporting vocals throughout. After that John Martyn made a lot more albums for Island but Beverley took a break and didn't start recording again until 1998. They had divorced in 1980. No information is given on the mastering of the albums but they sound like the versions included on the CD in the 2013 John Martyn box set Island years.
Before Stormbringer!, Beverley Martyn has had a deeply interesting career. She released some good Donovan-style singles in 1966 and 1967 (on the second, she only recorded her A side) under the name Beverley. All of the material she recorded for Deram – released and unreleased – was released on an essential Record Store Day album earlier this year. After her second single, she met Paul Simon and sang with him and Garfunkel at the 1967 Monterey Festival. John Simon, who had produced Simon & Garfunkel, plays the harpsichord on Stormbringer! 'S Beverley composed "Tomorrow Time". The album peaked its association with the American music scene.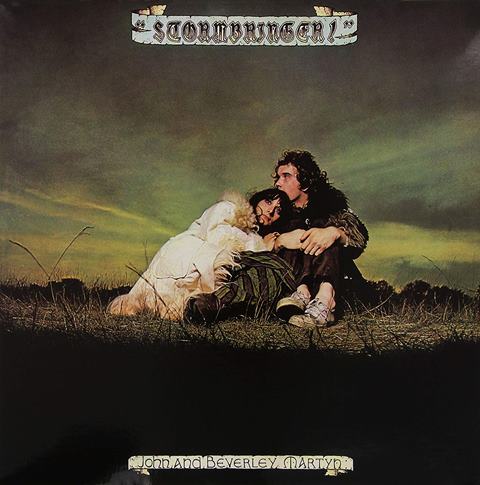 Of the two albums, Stormbringer! is the most uneven, but it includes John Martyn's landmark composition "John the Baptist", with its notable commentary on a male-female dynamic. The road to ruin can be seen as an indicator of John Martyn's future through the emergence of his trademark treated guitar style on a few of his tracks. However, the highlight of the album is Beverley's sung and dominated co-writing "Auntie Aviator", an atmospheric and jazzy reverie that is one of the best tracks of the early '70s.
It's unclear if Mott The Hoople paid attention to their label mates – unsurprisingly, Needs doesn't divulge their thoughts on the Martyns – but the path through their first four albums is bumpy. It's hard to get past the voice Dylan adopted for the debut and his Sonny Bono cover of "Laugh at me" (himself a pastiche of Dylan – Mott and / or Stevens were very meta here) but "Rock and Roll Queen" , laid-back lyrical misogyny aside, is a good rocker.
Their second album, Crazy shadows, convinces more generally but despite Ian Hunter unearthing his own voice on the follow-up set Wildlife (especially on future classic "Original Mixed-up Kid") his flashy Mick Ralphs 'Wrong Side of the River' is way too close to Neil Young for comfort – a statement tied to their non-album Stevens suggested single of Crazy Horse's "Downtown", heard on the third record. Wildlife's Melanie's cover of "Lay Down" is just weird. The fourth album, Brain capers, is also erratic: its varied writing credits and covers suggest that the group was fragmenting. Indeed, before Bowie came to the rescue, they had decided to go their separate ways.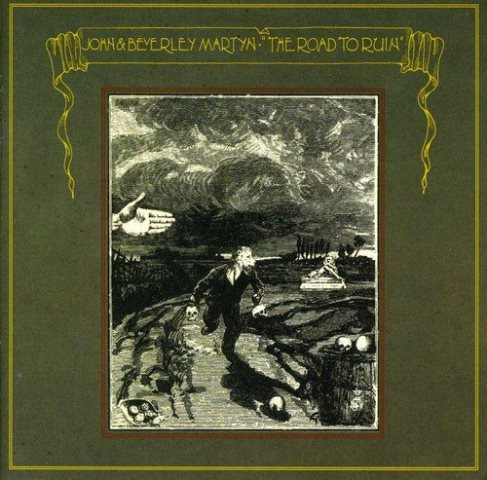 For Mott fans, Mental training is essential. Previously unknown songs by Ian Hunter are counterbalanced by alternate versions – a take of "Thunderbuck Ram" with an organ solo is interesting – and the two assured gigs capture the band at full strength, as only the audience has heard them. The enhanced image presented by the box set shows them as a band that didn't quite know what they wanted to be, but also a band that, when focusing on individual songs, was terribly effective. But despite their fan base and live power, in business terms no potential has been realized for Island Records. Enter Bowie.
After Island, Mott The Hoople peaked at number three on the UK charts in September 1972 with "All the Young Dudes". Just outside of the Top Ten, there was a new signing on the island: Roxy Music, with their first single "Virginia Plain". Island probably didn't spoil the loss of Mott The Hoople.
After The road to ruin, John Martyn returned to solo and reached his artistic peak in early 1974 with the Solid air album. His wife Beverley withdrew from the recording and did not leverage her contributions to Stormbringer! and The road to ruin. It was a real loss.