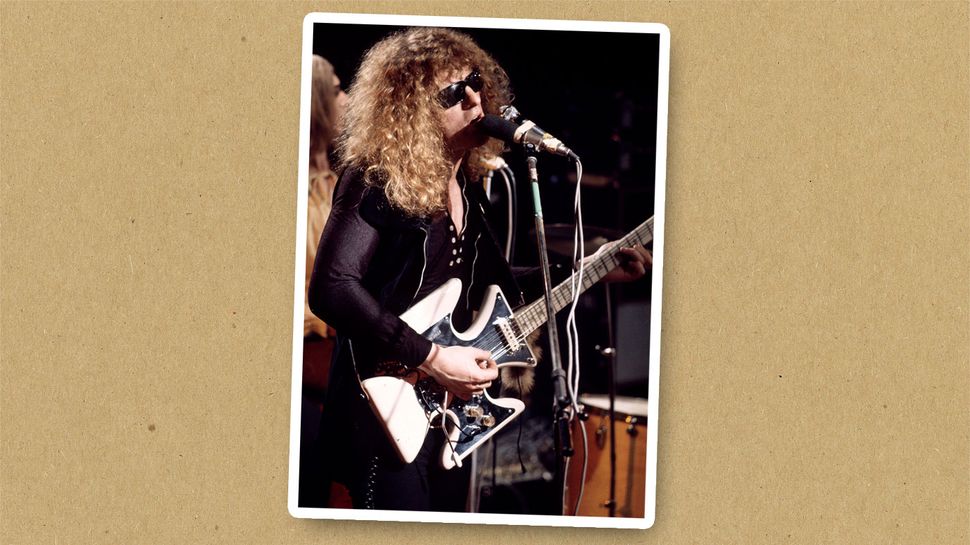 Maltese
In Mott The Hoople you had some weird custom gear – the "H" and Maltese Cross guitars, in particular. What is the story behind these instruments?
"We were in San Francisco, with the Maltese Cross. It was in a pawnshop and Mick [Ralphs, Mott guitarist] I saw it. The guy was arguing on the phone and said, "No, no, I'm not putting it down unless you want to buy it." We were like, "Well, how much is that? "'75 dollars. ' "Well, shoot him! "
"It sounded so strange. It was a horrible guitar, just like the 'H'. Both were terrible guitars! But when I was 70, Joe Elliot [Def Leppard frontman and self-confessed Mott nut] had a facsimile of the Maltese cross and this one is brilliant. It contains P90 and it looks like a [Les Paul] Junior, only heavier. This thing is awesome.
What was so bad about these original guitars?
"They were awful! I sold the Maltese Cross to a guy in Folkestone and he told me he took the plaque off and there was a five dollar bill in it and the name of the guy who got it. actually built. I think it was a Thomson and it was an organ house. I think they must have had a crazy director in there for about a year who said, "Let's do these ridiculous things!
"They looked amazing, but they were unplayable. I don't think there was even a truss rod! rock [Overend Watts, Mott bassist] told me that I had broken the 'H', but I don't remember. Then, like I said, the other was sold to the guy from Folkestone, who tried to sell it back to me much later, but I didn't want it!